Lateral tibial plateau collapse or split collapse is the most common type of tibial plateau fracture. The primary goal of surgery is to restore the smoothness of the joint surface and align the lower limb. The collapsed joint surface, when elevated, leaves a bone defect beneath the cartilage, often requiring the placement of autogenous iliac bone, allograft bone, or artificial bone. This serves two purposes: first, to restore bony structural support, and second, to promote bone healing.
Considering the additional incision required for autogenous iliac bone, which leads to greater surgical trauma, and the potential risks of rejection and infection associated with allograft bone and artificial bone, some scholars propose an alternative approach during lateral tibial plateau open reduction and internal fixation (ORIF). They suggest extending the same incision upward during the procedure and utilizing cancellous bone graft from the lateral femoral condyle. Several case reports have documented this technique.
The study included 12 cases with complete follow-up imaging data. In all patients, a routine tibial anterior lateral approach was used. After exposing the tibial plateau, the incision was extended upward to expose the lateral femoral condyle. A 12mm Eckman bone extractor was employed, and after drilling through the outer cortex of the femoral condyle, cancellous bone from the lateral condyle was harvested in four repeated passes. The volume obtained ranged from 20 to 40cc.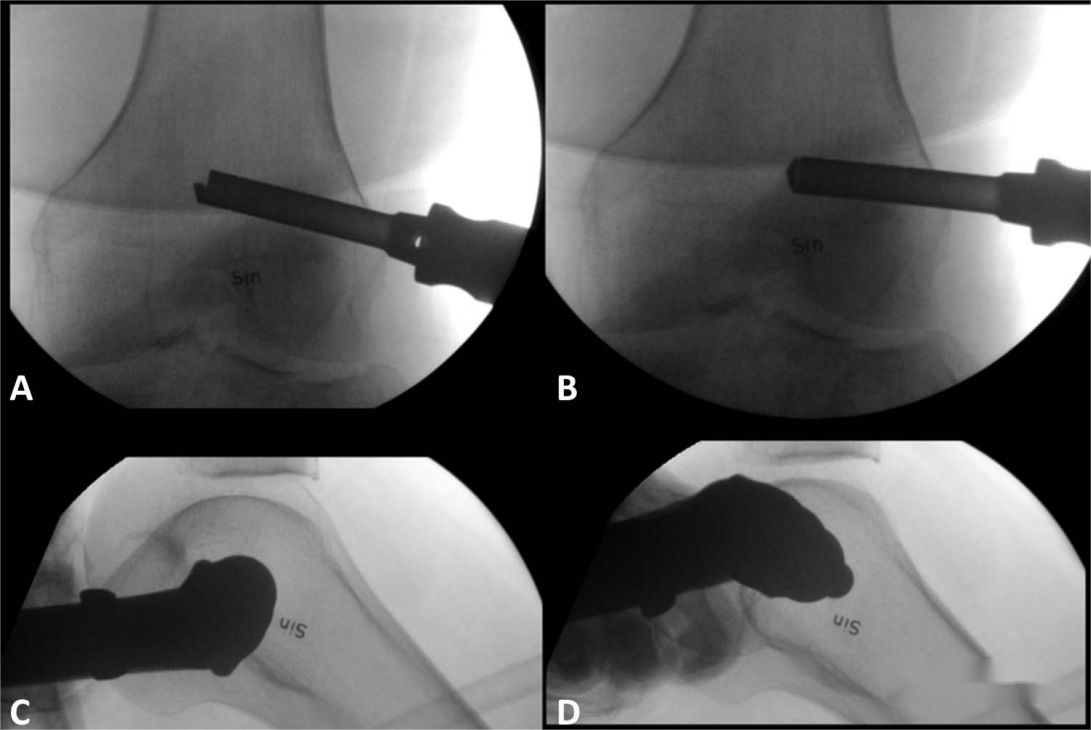 After repeated irrigation of the bone canal, hemostatic sponge may be inserted if necessary. The harvested cancellous bone is implanted into the bone defect beneath the lateral tibial plateau, followed by routine internal fixation. The results indicate:
① For internal fixation of the tibial plateau, all patients achieved fracture healing.
② No significant pain or complications were observed at the site where bone was harvested from the lateral condyle.
③ Healing of the bone at the harvest site: Among the 12 patients, 3 showed complete healing of cortical bone, 8 showed partial healing, and 1 showed no obvious cortical bone healing.
④ Formation of bone trabeculae at the harvest site: In 9 cases, there was no apparent formation of bone trabeculae, and in 3 cases, partial formation of bone trabeculae was observed.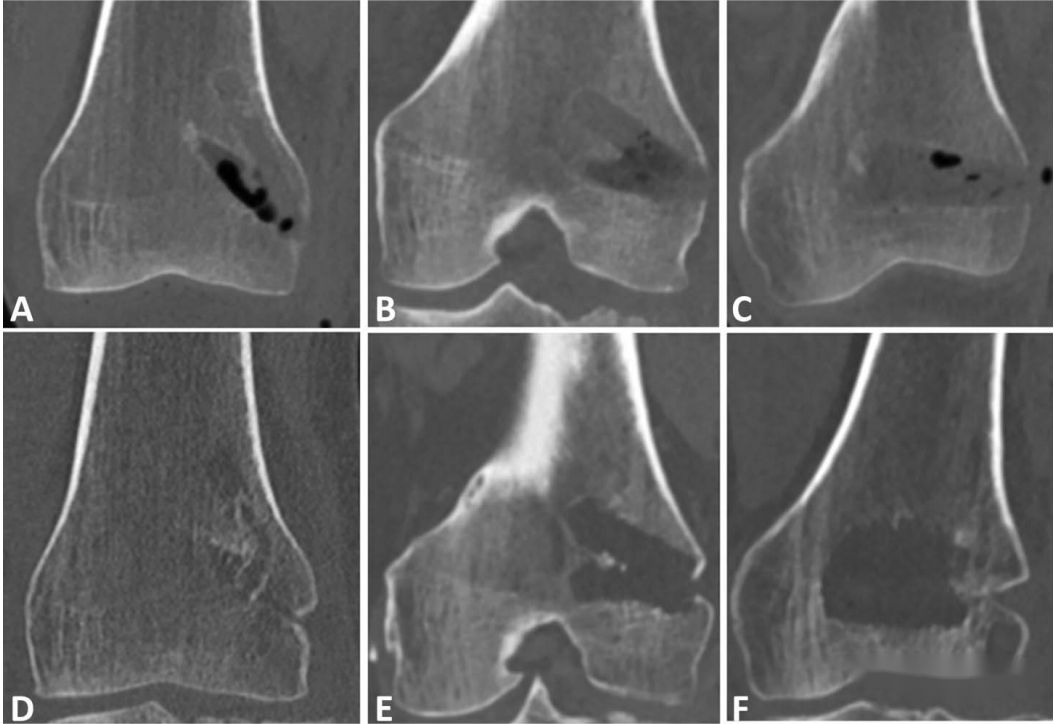 ⑤ Complications of osteoarthritis: Among the 12 patients, 5 developed post-traumatic arthritis of the knee joint. One patient underwent joint replacement four years later.
In conclusion, harvesting cancellous bone from the ipsilateral lateral femoral condyle results in good tibial plateau bone healing without increasing the risk of postoperative complications. This technique can be considered and referenced in clinical practice.
---
Post time: Oct-27-2023